ASA 2018 - Hotel
Omni Scottsdale Resort & Spa at Montelucia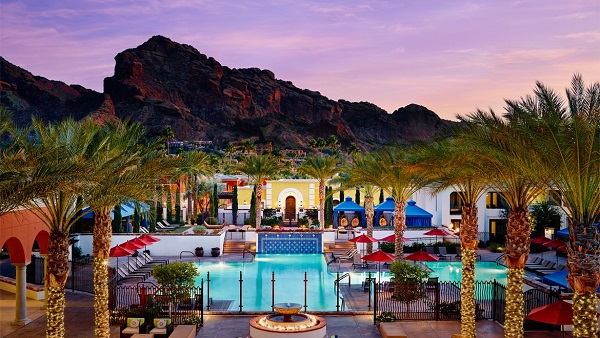 Experience the flavors of Spain at Omni Scottsdale Resort & Spa at Montelucia. Nestled at the base of breathtaking Camelback Mountain, in the exclusive enclave of Paradise Valley, Omni Scottsdale Resort & Spa at Montelucia is an intimate oasis inspired by the exotic locale of Spain's Andalusia region. Reminiscent of a picturesque Andalusian village, the resort features arching entryways, tranquil fountains and floral walkways. Your Spanish oasis is only 15 minutes away from Phoenix Sky Harbor Airport.

Enjoy the amenities of the resort including three pools, the award-winning, Moroccan inspired Joya Spa or tempt your taste buds with the culinary delights at one of their world-class restaurants. If you care to venture out, Scottsdale also has an abundance of shopping, dining, cultural and outdoor activities; including hiking, and golf, just a few miles away. All events, unless otherwise specified, will be held at the Omni Scottsdale Resort & Spa.

Online Reservations*:Coming soon!
By Phone:1-800 THE-OMNI (800-843-6664)
Room Rate Cutoff:May 23, 2018 (subject to availability)
Room Rate: $145 room rate available 3 days prior and post conference dates (subject to availability). Includes WiFi iinternet in guestrooms and public spaces, 24-hour Fitness Center, access to Kabash and Oasis Pool areas, in-room acces to Netflix, USA Today newspaper upon request.
*(For on-line reservations guests must use the following web browsers: Firefox, Chrome, Safari 4 or 5 or Internet Explorer 8 or 9, otherwise the reservation site will not work.)